UNLOCK BETTER HEALTH OUTCOMES WITH TELASK
Patient engagement solutions that reduce healthcare costs
and enhance patient experience.
Learn More
Savings Calculator
Mobile APPS / AI Chatbots
For some patients and health conditions a mobile app is the best solution. Apps have the advantage of "waking up" on a schedule to gather information and provide appropriate advice.
Timely Triage
Rapidly connect patients to the appropriate member of their care team when they need help.Generate alerts via secure messaging and/or email. TelASK has integrations running with most Tobacco Quitline services in North America.
Integration
TelASK integrates with all EHRs including Epic, Cerner and Allscripts using industry standard protocols (HL7, FHIR, SFTP)
Custom Clinical Algorithms
Select from the TelASK library of clinical algorithms or work with us to create a new one.
Data Collection & Reporting
Conduct Point of Care surveys using Android and IOS mobile phones or tablet devices. Gather information in automated calls using speech recognition or touch tone on the keypad. Create reports on your organization's private portal or export data to analytic tools.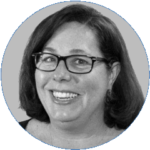 "For over a decade TelASK has been an integral component of the post discharge follow-up of our Acute Coronary Syndrome, Cardiac Surgery and Heart Failure patients. Most recently we are collaborating on a mobile app that will track the progress of Transcatheter Aortic Valve Implantation patients. We are happy to recommend TelASK. They are very creative and easy to work with."
Erika MacPhee 
RN, MHScN
University of Ottawa Heart Institute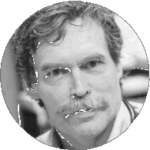 "My team at the Montreal Chest Institute (MCI) originally adapted and piloted TelASK in home support of 50 COPD patients. Soon thereafter we began offering TelASK as part of a real-life project to all 300 COPD patients of our clinic. We had previously achieved enviable results with our self-management intervention program and case management "Living Well with COPD" at the MCI. The results of the two-year project with TelASK were astonishing. For severe COPD patients followed by TelASK the incidence of hospitalizations and visits to the day hospital further decreased by 25% and 33% respectively. We have appreciated working with the TelASK team. They are very professional and focused on the advancement of care. We would not hesitate to recommend TelASK to your organization."
Jean Bourbeau M.D
McGill University Health Centre
Trusted By Over 300 Healthcare Organizations
Patients of over 300 healthcare organizations across North America are benefiting from TelASK services